A Seamless Selling Experience
Your home is your most valuable asset. When it comes time to sell, you want to be sure you are working with a real estate professional who has the expertise needed to get you top dollar for your home efficiently and effectively. We will work with you to position your home on the market in a way that ensures your sales experience is as stress-free and profitable as possible.
Getting Ready to Sell
Before putting the sign on your lawn and advertising your home, there are a few key steps you can take to make your home more sellable for which we can coach you through.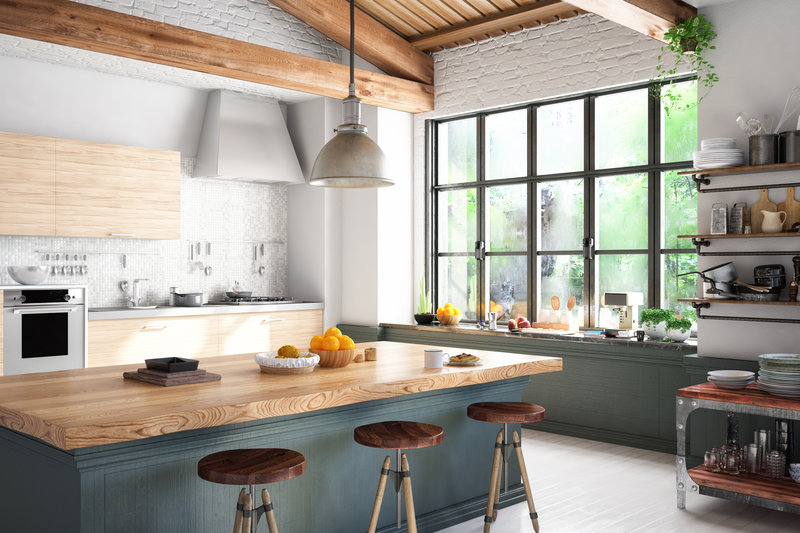 1. Remove the clutter
Imagine what your home would look like if you removed half of your belongings. In order to make your home more appealing to buyers, it's important to eliminate personalized items, as well as excess furniture and decorative features. Less is more. A minimal design with few distractions will help buyers see themselves in the space.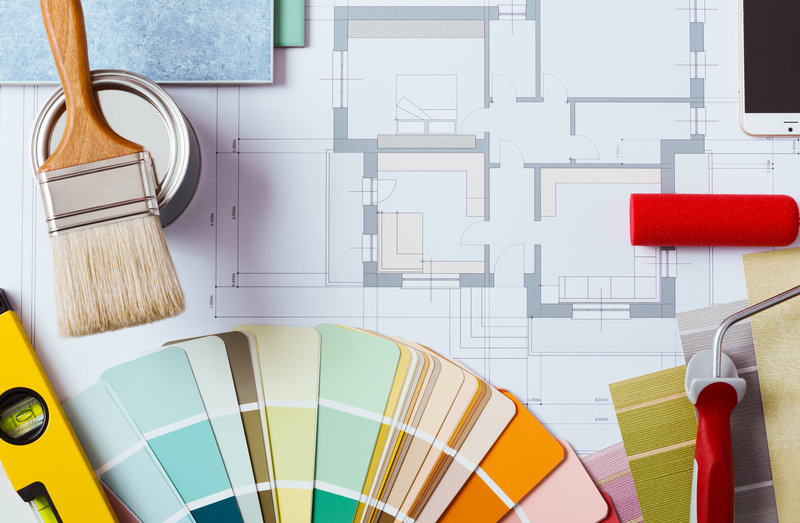 2. Patch and paint
Pride of ownership is a key selling feature, and you can demonstrate yours with simple fixes to leaky faucets, running toilets or squeaky doors. Adding a fresh coat of paint to the walls, using neutral colours, is also a good idea. It's a relatively quick and cost-effective way to make your home feel bigger, brighter and more welcoming.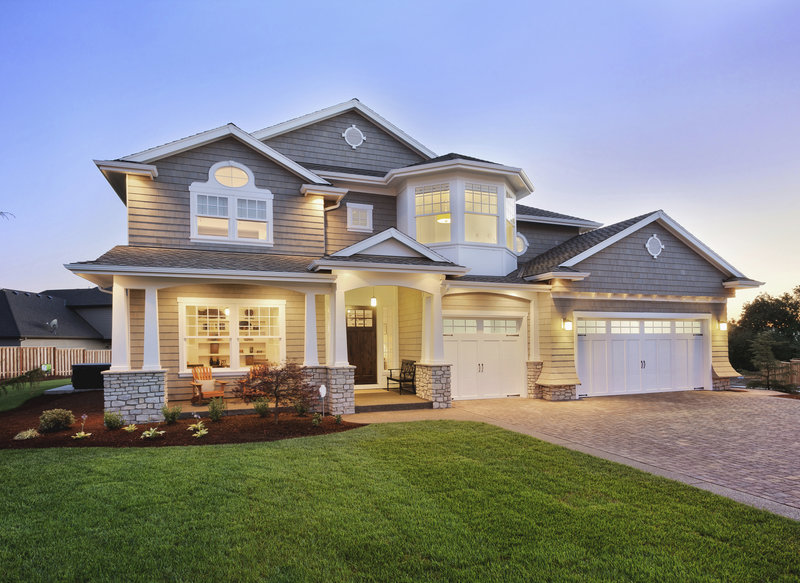 3. Spruce up the curb appeal
The outside of your home is what potential buyers see first when they pull up to a viewing, and we know how important first impressions are. Make sure the grass is cut, the yard is landscaped and the exterior looks well-kept.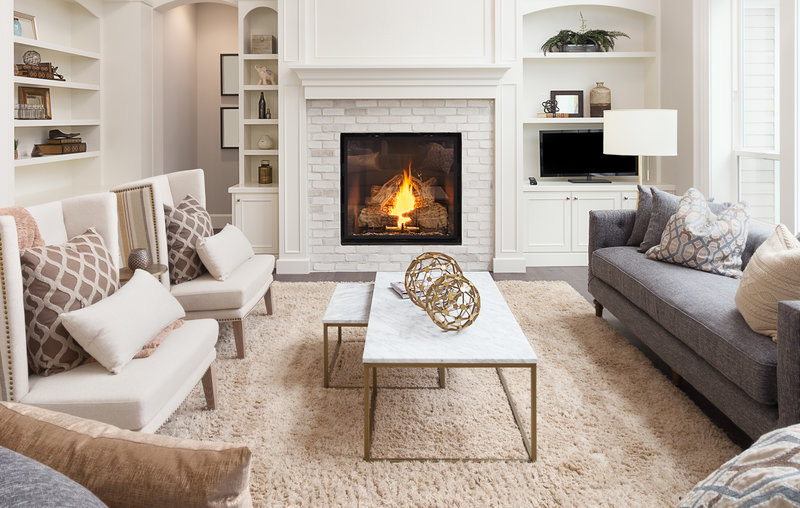 4. Stage your home
Studies show staging your home helps you sell faster and at a higher price point. Small changes can go a long way in making your home look Pinterest-worthy from every angle.
Why Work With Us?
When it comes to buying your perfect home, there are many steps and decisions to navigate along the way. By partnering with us, you can rest assured knowing we will:
Accurately assess the fair market value of your property so it sells fast and for maximum profit.
Use the latest marketing tools to make your home stand out from the crowd and find serious buyers who are ready to act.
Stay ahead of market trends and offer professional advice and guidance.
Connect you with the right professionals and resources.
Be transparent and accountable in supporting you throughout the entire decision-making process.
Negotiate on your behalf and put you in an ideal position when reviewing and accepting offers.
Ready to get started? Connect with us and let's talk about your goals for selling your home.
Testimonials
" Patience, persévérance et conseils Je voulais te remercier une fois de plus pour ton aide avec la vente de mon condo ainsi que mes recherches pour en trouver un autre. Je pense que la situation actuelle du marché a rendu ces tâches pas mal plus difficiles qu'à l'habitude. Pourtant, ta patience, ta persévérance et surtout tes bons conseils nous ont permis de naviguer ces eaux tumultueuses et d'obtenir un résultat plus que satisfaisant. Merci encore et à bientôt! ERWIN Sainte-Julie "
- Erwin
" Nous vous remercions d'avoir donné autant de temps, de coeur, d'énergie et de positivisme, grâce à vous, notre maison c'est vendue rapidement. Vous avez été d'un professionnalisme incroyable, nous en sommes plus que reconnaissants, toujours disponible, et ce, avec un sourire, ce fût grandement apprécié. Les transactions se sont toutes très bien passées. Sans hésiter, nous referions n'importe quand affaire avec vous, dans le futur, ainsi que vous référer avec plaisir. Un gros merci! Sylvie et Alain "
- Sylvie et Alain
" On nous avait décrit Mme Guylaine Forbes comme une personne déterminée et persévérente qui serait en mesure de cibler nos besoins. Quelle ne fut pas notre surprise de constater que Guylaine est non seulement une courtière immobilière hors paire, mais également une personne fiable, ponctuelle,généreuse, respectueuse et qui a un doigté particulier pour désamorcer les angoisses de ses clients.Nous prenons donc un instant pour te remercier, non pas d'avoir été notre courtière immobilière,mais bien un guide dans cette aventure. Tu as été bien au-delà de ton mandat en acceptant toujours avec enthousiasme et avec le sourire de nous conseiller sur tous les aspects . Nous arrivons bientôt à destination, merci de tout coeur de nous avoir donné les outils nécessaires à la réalisation de notre futur. Ton travail est non pas de nous avoir vendu une maison, mais d'avoir participé à notre rêve. Merci encore, Geneviève et Steve "
- Geneviève et Steve
" Suite à une séparation, mon ex-conjoint et moi avons choisi de confier la vente de notre propriété à Guylaine Forbes. Ce fut une période très émotive et stressante pour nous et nous avions des craintes et beaucoup d'attentes face à la vente de notre maison. Nous voulions vendre rapidement, faire bien évaluer la propriété par rapport au marché et être bien encadrés dans nos démarches. La propriété s'est vendue très rapidement, Guylaine a fait un travail exceptionnel, elle a été proactive, présente et à l'écoute, tout ça dans le plus grand respect de notre situation. Je suis très reconnaissante et je n'hésiterai pas à faire appel à elle lors de ma prochaine transaction immobilière. Merci encore pour tout! Valérie "
- Valérie
" Compétente, réactive, dévouement Bonjour Guylaine, voici un petit mot pour te dire: quelle belle expérience nous avons eu grâce à toi. Nous avons eu un excellent service. Tu es une courtière très compétente et réactive qui apporte un petit plus par ton expertise et ton dévouement. Efficace et professionnelle, tu t'es occupée du dossier de A à Z . Un gros merci! CAROLE ET LOUISE Chomedey,Laval "
- Carole et Louise
" Ayant fait affaire avec plusieurs courtier dans ma vie, Guylaine est la seule personne que je peux référer à tout le monde qui désire vendre ou acheter une propriété. Elle connaît son marché sur le bout des doigts et nous accompagne du début à la fin dans tout le processus. Elle travaille avec vous et saura bien vous accompagner. Son expérience, sa personnalité et sa passion fait d'elle la personne de confiance qui saura rendre le tout plus facile. Elle est très humaine, mais aussi très professionnelle à la fois et vous ne douterez pas de votre choix. Merci à toi d'avoir été la! Cynthia "
- Cynthia
" Très belle expérience avec Guylaine Forbes pour l'achat de notre maison. Elle est très professionnelle et travaille fort pour ses clients!! Encore une fois merci Jade et Benoit "
- Jade et Benoit
" Patience et écoute Un GROS MERCI à Guylaine de nous avoir aider à réaliser notre rêve. Merci pour ton professionnalisme, ta patience, ton écoute et ta disponibilité. Je vous la recommande! VALÉRIE ET JEAN MARTIN Sainte-Sophie "
- Valérie et Jean Martin
Previous
Next